OUR PEOPLE
Chemists Without Borders has been run by passionate volunteers, organizers, and trustees since its establishment in 2005. The organization has greatly benefited since with the help of these committed and motivated individuals.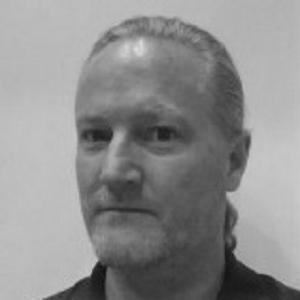 Steve Chambreau
Steve, who received his Ph.D. in Physical Chemistry from UC Riverside, is a Research Scientist in the Propellants Branch at the Air Force Research Laboratory at Edwards Air Force Base. Steve is a Co-Founder of Chemists Without Borders and has served as Vice-President (2005-2013), President (2013-2015) and on the Board of Directors (2005-2015). As President, he provided support and oversight to organization's projects, was involved in membership and volunteer management, and assisted with fundraising, public relations and newsletter publications. He retired from his roles as Director and President in January 2016 but continues his support in various aspects. In his spare time, Steve teaches aikido and enjoys cycling and playing the violin. Click here to view his professional profile on LinkedIn.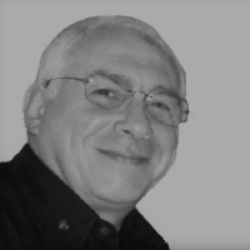 Dr. Bego Gerber (Chairman)
Bego was educated at Heriot-Watt University in Scotland and has Master's and Doctoral degrees from the University of California Santa Barbara. He is Managing Director of Business Development International and is an Executive Associate accredited by the Institute for Independent Business. His expertise ranges from academic medical research to patented new product development; and from idea processing and information management, to entrepreneurial lifestyle marketing and the development of B-Quadrant businesses on the Internet. He also spent many years as a passionate court appointed special advocate for abused and neglected children. As the Chairman and Co-Founder of Chemists Without Borders he focuses on board development, fundraising, public relations and partnerships. Click here to view his professional profile on LinkedIn.
Project Leaders
Mohammad Mohiuddin – Bangladesh Arsenic Project
Adam Cooper & Brian Vaccaro - Climate Change Project
Bakarr Kanu – Ongley-Myers Sierra Leone Chemistry Education Project (OMSLCEP)
Sut Ahuja –Assuring Water Quality Project
Joseph Aubertin – Biochar - Drought Relief / Climate Control and Reversal
Collaborators
Rolande H. Hodel – AIDSfreeAFRICA
Marya Lieberman – Paper Analytical Device (PAD) Project
Julian Tyson – Arsenic in Rice Measurement
Chief Financial Officer
Rolande H. Hodel
Fundraising Team and Marketing and Public Relations Team
We have a number of dedicated volunteers who make part of these vital teams. We are always looking for committed and motivated individuals.
Would you like to join us?
Special Recognition for Extraordinary Service
A Bakarr Kanu, Abul Hussam, Alvin Menezes, Andrew Douglass, Anowara Begum, Chris Lizardi, Hadiyah Fain, Hana Hashim, Jayashankar Raghunathan, K. C. Wang, Ladan Artusy Aslani, Lois Ongley (deceased), Madolyn Murray, Michael Schur, Nazneen Khanam, Nina Paquette, Onofrio (Nuch) Palazzolo, Poornima Rangaswamy, Ray Kronquist, Rolande Hodel, Ronda Grosse, Rusty Myers (deceased), Satinder Ahuja, Shahena Begum, Tony Ennenga.
Significant Contributors
A K M Munir, Abigail Luminarias, Adam Cooper, Adity Shayontony Das, Adrian Barranco, Alan Smith, Alec Wodtke, Alivelu Duvvuri, Allan Smith, Alyssa Adcock, Amber Wise, Amolik Kakade, Andrea Phillott, Andrei Lopatenko, Andrew Guenthner, Ankit Vij, Ankita Shastri, Anuj Upadhyay, Aquila Hopkinson, Audrey Reid, Babu Rahman, Baibai Kamara, Bart Simmons, Breeze Outhwaite, Chathuri Weerasinghe, Christina Storm, Colin Scholes, Conrad Bergo, Danella Rugile, Daniel Lent, David Kemper, Debbie Andres, Dennis Kyne, Dev Mandal, Devayan Mandal, Dhruti Shah, Doug Molitor, Ed Lo, Ehsan Alam, Emilia Barros, Eric Yee, Eve Zoebisch, Farzaneh Abhari, Frances Pai, Franco Cabrerizo, Gary Deboer, Gayatri Atchanta, Gayatri Kumari, Gilbert De Gregorio, Glenna Drisko, Harunur Rashid, Heather Morrison, Heidi Doak, Henry Shinefield, Howard Peters, Isabel Chiu, Jason Shweiri, Jean-Claude Bradley (deceased), Jeffrey Hurst, Jennifer Farinha, Joan Chang, Joan McMahon, Joe McKay, John Cihonski, Johnathan Neshiwat, Joseph Aubertin, Joseph McKay, Josh Kearns, Josiah Bjorgaard, Julian Tyson, Kabir Kamran, Kasturi Kulkarni, Kate Ahern, Katherine Lanigan, Kathleen Webb, Kiki Lin, Kola Akinade, Kristin Mandia, Ksenia Afonicheva, Lacey Cluff Brent, Laura Asiala, Linda Smith, Linda Spremulli, Logan Ray, Louis Ciabattoni, Madeleine Plumer, Mairi-Christine Oliver, Marco Masia, Mark Berard, Mary Mase, Margherita Pucino, Marya Lieberman, Meera Hira-Smith, Meghann Mouyianis, Meghann Murray, Mengling Jia, Mia Crager, Michael Cina, Michael Matson, Minji Kim, Miranda Gallagher, Montse Perez, Nazli Bano, Nicholas Azad, Nicholas Fragola, Nicolas Gaboriaud, Nikki Rowe, Noreen Akhtar, Patrick Wang, Peter Ravenscroft, Peter Sohn, Priyanka Gupta, Rachel Pokrandt, Rafi Rafiyu, Raj Kumar, Randy Logan, Reem Hannun, Rene Kathawala, Richard Lyman, Ronelly bem GarciaTaborite, Rose Capistran, Rudy Baum, Sahima Khan, Sara Aronchick, Sara Schneidmiller, Sarah Murray, Sasha Dimova, Sasha Kozlov, Serkan Kabak, Shalini Sharma, Shawon Barua, Smrithi Srinivasan, Solomon Ray, Sonia Shorif, Steve Malvey, Sucharit Neogi, Sumayea Shafiul, Susanne Kennedy, Suzanne Marks, Tadeusz Wysocki Jr, Teddi Ann Galligan, Terry Lemons, Tom Lane, Tom Paquette, Upul Ranaweera, Vadim Baigildin, Vanessa Hoang, Victoria Watkins, Violeta Sevillano, Vy Nguyen, Werner Haag, Zann Gill.